Looking to study abroad?
We are here to help you study in your desired university.
With over 7 years of experience and over 2400 Opportunities announced you're guaranteed to find something that's right for you.
Worldwide Recognized
Our users are from over 90 different countries around the World.
Online Support
We offer online support to over 300 people each day.
Global Platform
We are connecting youth to global opportunities. More than 200 opportunities announced each month.
Limitless opportunities
We have different study options for almost everyone regardless of their location, region.
Educational Institutions
Large Promotional Channels
Increase student diversity
Applicant matching
Document verification
Quality Applications
Students
Connecting to best and affordable institutions and program
Admission counselling
Continuous support &Consultation
Simple application & Processing the application
Scholarships
We are Proud
Our work has impacted a large number of the people in the society towards transforming their lives through their education journey.
Featured On
We are featured on, partnered or member of the following organizations.


Join Our Network
Want recruit students from Afghanistan? Contact us today, we connect you with our large network of youth who are willing to study at accredited universities like yours.
Contact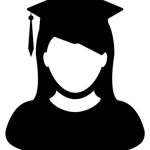 Study Options
We have variety of programs in different universities that will match your interest and background. contact us for free consultation.
Free Consultation
Paints of the Future
Greatest, Excellent and Awesome platform for Afghan students who want to earn a chance of studying abroad.
Sabir Ayobi
LAN engineer, AWCC
Investing for Your Future
It is no exaggeration to say this Danish Gostar experience was transformative–both professionally and personally. Experience their service and participating in their workshop will long remain a high point of my life. Thanks again…. I am feeling energized and eager to start my studies abroad. I will absolutely recommend Danish Gostar services to All.
Abdullah Kuhsar
Product Manager, Alokozay